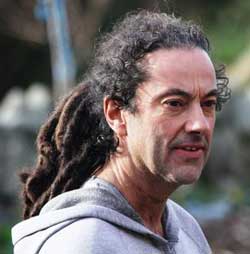 Updated 4 July 2012
The Episcopal Ordination (Consecration) of Bishop-Elect Reverend Justin Duckworth and his Installation (Enthronement) as 11th Bishop of Wellington took place in the Wellington Cathedral of St Paul, on Saturday 30 June 2012 at 1.30pm.
It was streamed live on the internet. You can see recordings of the service here:
Part 1 – the Ordination 83 mins
Part 2 – the Installation 85 mins
Order of Service
For a copy of Saturday's Order of Service click here:
Ordination Order of Service     pdf 1MB
Ordination Order of Service – web copy     pdf   290kb
Here is an Episcopal ordination bulletin courtesy Diocese of Wellington.
I hope this positive use of contemporary technology by at least one diocese may mark a new step up into the new millennium for our church. For example, since the meeting of General Synod Te Hinota Whanui next week, is open to the public, why not web stream the important discussions that will happen there. Light a virtual candle and pray for the events around today here.
Here is an interview with Justin Duckworth for those of you who have not yet seen it:
Similar Posts: