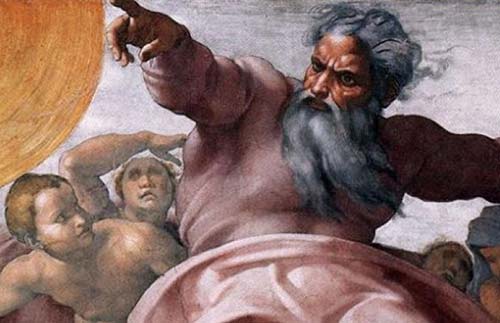 At a recent service I attended, a sermon about the Atonement pointed to the 1995 CofE Doctrine Commission report The Mystery of Salvation. The Doctrine Commission stressed that
The notion of propitiation as the placating by man of an angry God is definitely unchristian.

(page 213)
This actually was a quote from, and hence reinforced, an earlier (1937) Doctrine Commission Report. The 1995 Report continues:
It is significant that modern biblical translations render hilasterion, etc., not as 'propitiation', but as 'sacrifice of atonement', 'atoning sacrifice', 'expiation' or 'means of expiating sin'.

In this they are influenced, as were the Reformers themselves by the fundamental biblical principle that God is primarily the subject of the atoning action.
Those who focus on a model of Christ acting as our substitute need to take care that this does not degenerate into a viewpoint "that Christ's death was a divinely inflicted punishment which appeased the wrath of God against sinful humanity and enabled God to change God's attitude towards us, from one of rejection to one of acceptance."
"Christ does indeed act 'in our place' and does for us what we cannot do for ourselves." But the Report warns about the danger of using substitutionary language in isolation.
Let us stress: we are redeemed not by a theory of redemption, not by a model of redemption, not by mentally affirming the correct theology of redemption; we are redeemed by Christ. We believe in the Redeemer – not in a theory of redemption.
Nonetheless, as we inevitably see the redemption (particularly focused on at this time of the Church Year) through the lenses of models, images, and theories, some (many?) people may need reminding that "The notion of propitiation as the placating by man of an angry God is definitely unchristian."
The Report also highlights that
the traditional vocabulary of atonement with its central themes of law, wrath, guilt, punishment and acquittal, leave many Christians cold and signally fail to move many people, young and old, who wish to take steps towards faith. These images do not correspond to the spiritual search of many people today and therefore hamper the Church's mission. In responding, through liturgical revision, to contemporary aspirations of spirituality, we might take our cue from W. H. Vanstone's reflections on the cross of Christ as revealing the heart of a fellow-suffering God (Love's Endeavour, Love's Expense).

(page 133)
New Zealand Anglicanism may point the way. In one of our Eucharistic Prayers, we pray
In your Son you suffered with us and for us, 
offering us the healing riches of salvation 
and calling us to freedom and holiness.

A New Zealand Prayer Book He Karakia Mihinare o Aotearoa page 437

If you appreciated this post, consider liking the liturgy facebook page, using the RSS feed, and/or signing up for a not-very-often email, …
Instagram's @liturgy is the new venture – if you are on Instagram, please follow @liturgy.
Similar Posts: