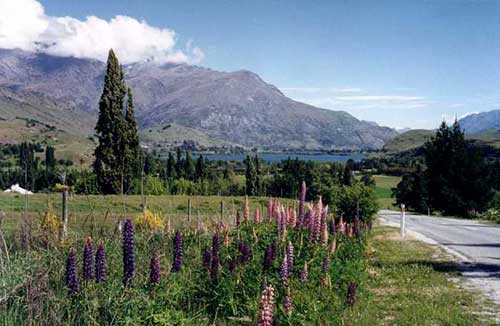 Holidays are often a good time to look at how things are done elsewhere, to view things differently, and reflect…
I recently had some holiday and so looked around church buildings I was unfamiliar with, and tried to find out how to get to services in places I was not used to.
In your own area (diocese, city, township, place…) try to visualise a person living somewhere (or visiting) and deciding they would like to attend a church service. How would you find out when and where Christians meet? And what you might expect when you turn up?
Motels, hotels, and campgrounds used to normally have church services as part of the information they provided. Now the normal is that they do not. I'm sure it is not their fault. I'm sure if you take a simple card, folded A4 leaflet, or other attractive promotion the majority of motels, hotels, and campgrounds would be delighted to add this to the information they provide. So – let's be honest with ourselves – this is our fault. What sort of attractive information does your church community produce, and is it available in all the motels, hotels, and campgrounds in your area?
Do you do letterbox drops of your attractive information?
How is your website? Continuing the imagination exercise, search for "church services in 'Area'" – does your church's website come up in the search results? And is your website easy to navigate with next Sunday's services clearly one of the first things you meet? And further contact information? And what does your website look like on a phone?
On my holiday, church websites were very difficult to find. And when I did find them, they were often difficult to navigate. And up to years out of date. One website I visited, it was impossible to find the vicar or priest – even a name or photo. Another website, it was impossible to find out where the church is.
Another website thought it was creative to organise their site according to the four words they had decided together expressed their mission. To protect the guilty, let's imagine a community has a catch-cry of "Gather – Listen – Celebrate – Serve". This website was arranged under those four tabs. I couldn't find a thing I was wanting to know. It was a beautifully designed site; I'm sure those insiders deeply involved in this community were very proud of it. But for a visitor like me – it was of no use whatsoever. Put yourself in the outsider's shoes. How does your community fare?
Church buildings are nearly always locked. [Roman Catholic ones are nearly always open]. One church building rubbed this in. Outside was a board painted over – you could still easily read the message underneath. Once this church building was regularly open:
The Church is open daily
8:30-4:30
for Prayer and Meditation
They that wait on the Lord
shall renew their strength
Now, this building is used for a few hours each week. For the rest of the time, this multi-million-dollar resource is unused. And the painted-over sign emphasised the change.
I don't like services to be described by obscure in-house terms ("1662", "1928"…), but there's a new trend – to give services and groups names that do not describe in any way what they are. Again, to protect the guilty, the names have been changed, but services and groups are advertised on boards and on websites by trendy, undescriptive titles such as: Kindle, Bridge, The Galley, The oven,… Good luck to you if you are simply one of the Lord's people seeking to celebrate the Lord's service on the Lord's day…
What do you think?
If you appreciated this post, do remember to like the liturgy facebook page, use the RSS feed, and sign up for a not-very-often email, …
Similar Posts: