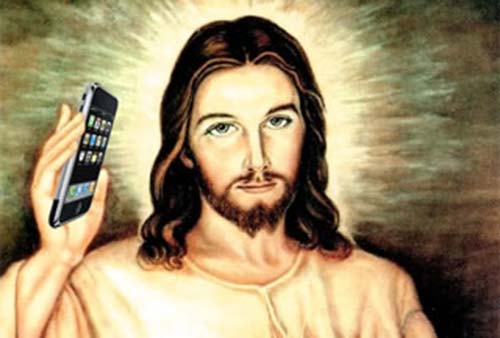 Holidays often mean checking some different church websites. I found church websites that didn't indicate where they met, when they met, or how to contact them. I found church websites which are very difficult to navigate or find information on. I found church websites with links to their facebook page or other social media sites (or photographs or videos) that had not been updated for years and years. I found a church website that described their community in such a way that I did not feel I would be welcome there (essentially: we like being a small community of retired people)!
What does your church website look like, including on different platforms (laptop, mobile phone, tablet)? Imagine yourself in the shoes of someone wanting to come to church – how easy is it to find out information? How attractive is your site?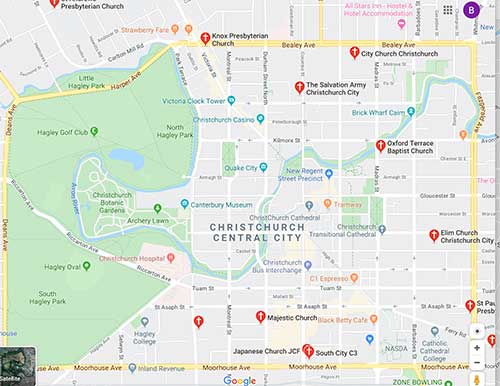 If you do a search for "church" or "churches" on an online map, you come up with a number of churches in the area. [NB. Sometimes a church will come up for one search but not the other!] But, click on the red pin for particular church on the map and the vast majority have little information. I have found very, very few churches that have acted on the request to "Claim this business". Claiming the business is free. Churches simply do not live in the 21st Century; they have not tried imagining being a non-church-goer, a visitor, someone on holiday, or a new person to the area. For the rare church that does live in the 21st century and has claimed their online red map pin, their information helpfully becomes immediately available alongside the map (when they are open; when their service times are…).
If you are proud of your church website and its online presence, put your link in the comments – and/but be prepared for critique to improve that.
If you are looking for accomodation, there are websites and apps where the map of the region you are looking at has basic information for each accommodation place (maybe the price per night). Why is there not a similar website map or app for your (and my) denomination? Why is there not a free app (or website map) for the mainline denominations cooperating (Roman Catholic, Anglican, Presbyterian, Baptist, Methodist,…) so that in your region (or where you are visiting) finding a church service (including with a time that works for you and other helpful information) is only a click away?
On holiday, accomodation will normally have information on nearby cafes, restaurants, and activities of interest. There will be interesting, attractive brochures including menus, costs, and other information. Very, very occasionally, there will be a list of local churches. I cannot recall when I last saw an attractive brochure on the local church(es) in information provided in holiday accommodation. On holidays, at the very time when people have more time and leisure, at Christmas and Easter time when people have time off and are staying in places away from their home, at these moments, when people have more time to reflect on the meaning of life (or give thanks), we, the church, show no real interest in those who are not regulars in our communities.
Similar Posts: