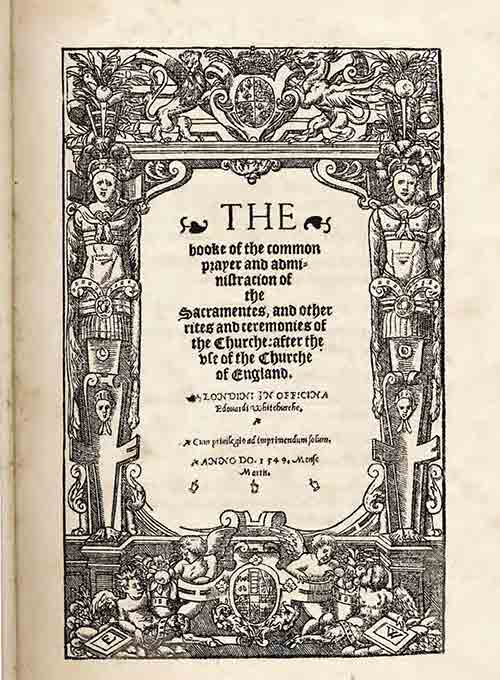 There are different ways to be a community, a Christian community [or any religious community].
You could focus around a leader. You could find unity by all signing up to the same list of beliefs. You could find unity by a common mission drive. You could focus on knowing each other and being like a large caring family.
There is often a mixture of these sorts of sources of unity in churches. But Anglicanism, as well as having elements of all these sources of unity, has a particular tradition of common prayer as a significant source of unity.
The maxim, Lex Orandi, Lex Credendi (as we worship, so we believe) is a saying particularly appropriate within inherited Anglicanism. We could expand the saying further, as it often is: Lex Orandi, Lex Credendi, Lex Vivendi (as we worship, so we believe, so we live).
The model that is at work here is one of relationship. Prayer, worship, is about relationship – relationship with God, our relationship in Christ with God. We are drawn into Christ and so, together, are in the relationship with God which we call prayer, worship. And, in and through that, we are in relationship with one another. That is the purpose of common prayer, common worship. That is the end of common worship.
The discussion that this post is focusing on is also the other meaning of the word "end" – finishing. This particular post comes in response to a number of discussions around how to go forward from The Episcopal Church's 1979 Book of Common Prayer.
I serve in a church (The Anglican Church in Aotearoa, New Zealand and Polynesia) where our Prayer Book is a decade younger than that 1979 book. We are also significantly smaller than The Episcopal Church. And we are a church that has, step by step, abandoned common prayer. Our church is held together by the smallness of our size – and when I say "held together", it is doing so currently only by the skin of its teeth with a last-ditch attempt by many to stress a list of doctrines to hold to, often drawn from the very common prayer that has been abandoned, and particularly discarded by those who now want to mine it for the list of doctrines that they want everyone to tick every box of.
If TEC wants to see the results of abandoning common prayer, let them send some people over to see the Anglican Church of Or.
My intention is to have other posts following this one that will pick up the dialogue happening around the value or not of common prayer. As just one consequence – how much reflection has been done around the loss of time, money, and energy to create unrelenting novelty in community after community where congregations are, numerically, not much different to an average school class size? Have we become a shrinking club of novelty-idolising Baby Boomers living off our inherited funds and properties as we entertain ourselves into historical oblivion?
Here are some of the online articles that this post begins to dialogue with: here, here, here, here, here, here.
Here are some previous discussions, on this site, around the loss of common prayer in
ordination
baptism
marriage
eucharist
If you appreciated this post, do remember to like the liturgy facebook page, use the RSS feed, and sign up for a not-very-often email, …
image: 1549 Book of Common Prayer
Similar Posts: