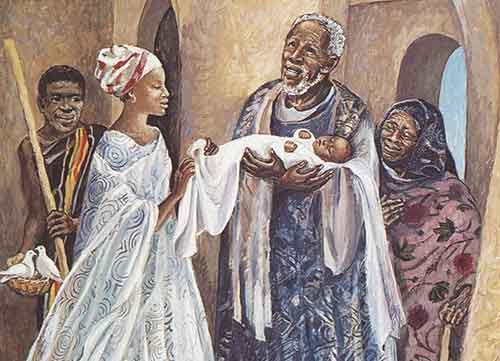 Let us pray (in silence) [that we may grow into the life promised at Christmas]
Pause
God, [or God of incarnation]
you wonderfully created
and yet more wonderfully restored
the dignity of human nature;
grant that we may share the divine life
of the one who came to share our humanity,
Jesus Christ, our Saviour
who is alive with you,
in the unity of the Holy Spirit,
one God, now and for ever.
Amen.
We hear too little in the West about theosis (deification) – God becoming what we are, not merely to rid us of our sins, but to draw us into sharing the divine life.
You can read more about the history, and further reflect on this collect here.
Many people like, from time to time, to add a badge to their website or blog.
The HTML for adding this Christmas Season badge to your blog or website is:
image at top of blog post: Jesus mafa
Similar Posts: