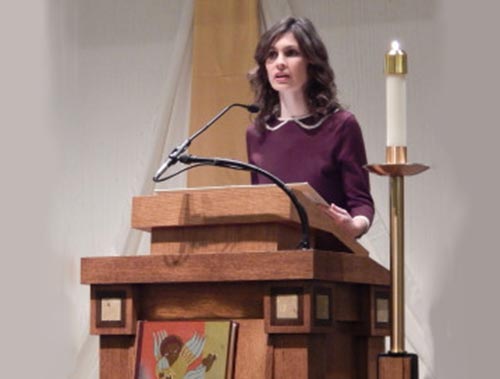 There was a comment here recently that really caught me up short:
Can you imagine the cries of "clericalism!" that would ensue if we said you needed to be trained to be a reader?
It had never entered my mind not to provide training and help for the immensely significant ministry of reading. And never once, in my recollection, have I heard anyone suggesting this is clericalism.
In my experience people who are to read in a church service are only too pleased to be given an opportunity to hone their skills. There are clergy and laypeople with the gift (and training) for training, helping, and enhancing the ministry of reading.
As part of my formation as a priest I have had years of speech and reading training. I take and make opportunities to (re)view myself on video (and/or sound recording) as part of my ongoing attention to this dimension of my ministry.
The proclamation of God's Word in the Christian assembly must be one of the most significant ministries that anyone can exercise. Traditionally the reader has been a "minor order". And for one and a half centuries there has been an office of "reader" amongst Anglicans – this ministry being licensed by the bishop.
Here's what I wrote in Celebrating Eucharist
Readers exercise a very important ministry. Training and continuing support needs to be provided for them. Clergy need to be careful not to deprive the laity of their right to the ministry of reading. If the readers robe or are seated in the sanctuary this may give the impression of clericalisation. Lay persons proclaim the Word as part of their ministry as laity. For the first and second readings each reader most naturally comes up from the congregation dressed in ordinary clothes, reads, and returns to their place.

Historically, reading the Gospel is the prerogative of a deacon. It is still the case that at any ordination service it is required that the Gospel be read by a deacon (pages 892, 903, 915). At their ordination deacons receive "the Gospels of Christ" and are enjoined to "read from them and proclaim the good news" (page 897). Hence, when a deacon participates in the liturgy, he or she appropriately reads the Gospel.

In the absence of a deacon, the Gospel may be read by a concelebrating presbyter, if one is assisting, or by the presider.
Similar Posts: