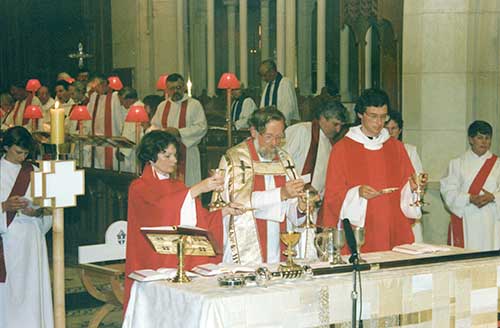 I was ordained a priest by Bishop David Coles in Christchurch Cathedral on 27 November 1991. On Advent Sunday (27 November 2016), twenty-five years on, I am grateful that the local parish, St Michael and All Angels, has invited me to preside and preach at the 10am Solemn Mass. [You are, of course, very welcome. And if you can't make it, do let's keep each other in our prayers].
At my ordination, I was presented by my training vicar, Canon Craufurd Murray. He is currently Priest-in-charge of St Michael's (the vicar, Fr Andrew Starky, is on study leave).
I served my title as curate in the Parish of Fendalton (St Barnabas and St Thomas churches). Then I served as vicar of Ellesmere for five years (with six churches). And, currently, I am in my nineteenth year as Chaplain of Christ's College [which, on 27 November, has a 7pm Advent Carol Service].
This website, has, of course, been a significant part of my ministry. And I won't list all the other components of my ministry (General Synod, Standing Committee, Conferences, Boards,…)
The church is a very different place, now. As is the world. And, then, there is much that has remained the same. I am grateful to my family and friends, to the many, many people who have been supportive, to all who have been part of my ministry, to you, and, of course, to God.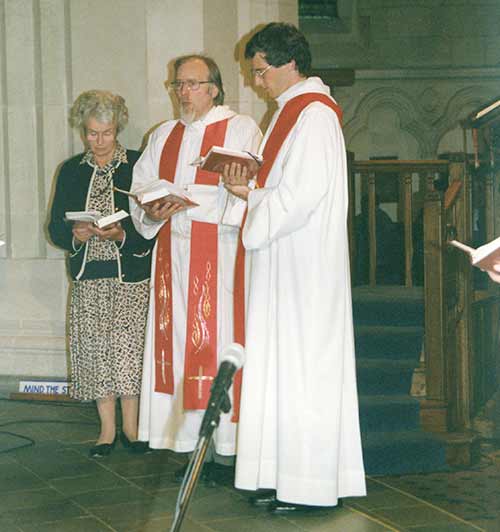 If you appreciated this post, do remember to like the liturgy facebook page, use the RSS feed, and sign up for a not-very-often email, …
Similar Posts: