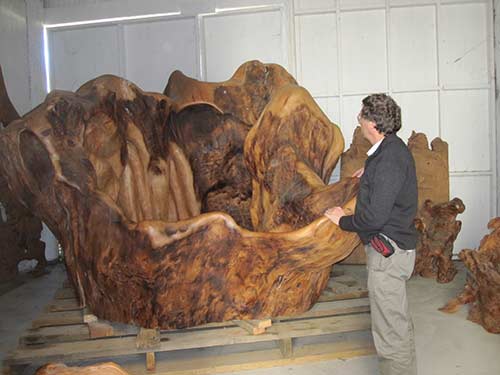 I was in Northland recently and walked into one showroom to see the above piece of swamp kauri.
"Font", was my first thought.
Swamp kauri was preserved in peat and is aged anything up to 50,000 years old. This piece could be easily waterproofed and provide a wonderful Kiwi font, usable both for full submersion and for pouring. It could be complemented by a swamp kauri altar.
How often I walk into churches to find very recent fonts that would be too small for a reasonable bird bath, and still look as if they were posted out from a mail-order catalogue from mother England.
Similar Posts: