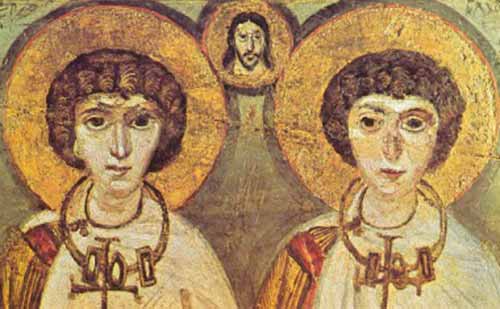 Yesterday, the Archbishops of the Anglican Church in Aotearoa, New Zealand and Polynesia released the interim report of the working group seeking structural arrangements to allow people who hold differing convictions about the blessing of same-sex relationships to remain within the church. In the report, the group has confused "same sex" and "same gender" (they are not the same thing). Since I am reflecting on their report, I use their terminology (including in the title) – but have a clarifying postscript about this at the end of the post.
Click here for the PDF of the report
The Archbishops' covering letter
You will understand that this post is simply providing that information to readers of this site, and some very initial reflections. To be clear: this post is not a long-considered, formal response to the report. It is an opening reaction to a first reading of that text.
I hope people will generally approach the report positively in a spirit of appreciation. Both ends of the spectrum ("marriage needs to be open to same-sex couples" and "same-sex relationships are sinful") will find their position is not confirmed. The group understands that the bulk of our church agrees we disagree and wants to stay together and work together, with this disagreement not breaking our fellowship.
That having been said, I think there are some significant issues with what is presented, not least that allowing for clergy in a committed same-sex union is not even mentioned.
The group has met its deadline goal of having the report available for discussion at upcoming diocesan synods. Many synod reps will also take this into account in their choice of delegates to General Synod Te Hinota Whanui.
There are six recommendations:
1) no alteration to the formularies of this Church
This recommendation fits with what has been passed at General Synod Te Hinota Whanui (GSTHW). It is the framework within which the group was working. We are dodging logical consequences of what we declare; we are letting pastoral compassion trump logic, even without acknowledging that we are doing this. Heterosexual divorcees have been the object of such inconsistent pastoral compassion for half a century in remarriage happening without formal complaint, even to the point of having a canon (a lower status, and simpler to change, than Church teaching expressed in the Formularies) allowing such remarriage contrary to teaching. Whether same-gender couples will avail themselves of such a pastoral option, or whether those at the "same-sex relationships are sinful" end of the spectrum will allow the complex process proposed by this report remains to be seen. [The report proposes once again changing the Constitution – this requires passing at GSTHW, consideration by all diocesan synods and hui amorangi, passing again at GSTHW, and a year in which there is no successful appeal. I suspect that, if it gets that far, an appeal would inevitably happen; and I think that an appeal has some chance of succeeding].
I understand that my submission (acknowledged in the report) goes beyond the brief of the group. It is simple, clean, honest, and being essentially followed in other Anglican provinces. I also understand that some regard such an approach as a bridge too far. But, I also wonder for how many the group's report is a bridge too far.
2) enabling amorangi and dioceses to safeguard theological convictions within their episcopal units
3) amendment of the declarations of adherence and submission to the authority of GSTHW
This seems very straight forward. I gather some people balk at submitting to GSTHW when that body votes for things such people do not agree with [Such people do not appear to balk at not following some of the other things (eg in liturgical practice) that even the amended declarations would require of them – but that is another story].
4) allowing amorangi and diocesan bishops to authorise individual clergy within their ministry units to conduct services blessing same gender relationships
More on this below in the section "I told you so". The group's intention is to change the recently-changed clause in the Constitution this time to now restrict recently-expanded "authorised" services. There is no indication what is understood to happen in the years when the complex process of constitutional change is not yet completed. Meanwhile, clergy do not need to have services "authorised" – clergy are allowed to use services that are "authorised" or "allowed". A Form for Ordering the Eucharist, An Alternative Form for Ordering the Eucharist, or A Form for Ordering A Service of the Word provide frameworks allowing actions (such as blessing warships) other than services that are technically "authorised".
5) providing immunity from complaint for bishops and clergy for exercising their discretion on whether or not to authorise or conduct services of same gender blessings
A question will be: would a bishop refuse to authorise any clergy whatsoever within his/her episcopal unit to conduct services blessing same gender relationships? In other words: will there be a diocese(s) or amorangi where a same-gender couple in a civil marriage cannot find an Anglican priest or place to have their relationship blessed?
6) recognising Orders of Consecrated Life to allow for those with clear theological convictions to have those convictions respected and protected.
Best understanding I have so far of this recommendation is that networks of ministry units can formalise their network so that within such a network these blessings will be understood as acceptable or unacceptable. This 'structural arrangement' appears to follow a model of Religious Orders where you can have, for example, a network of 'Marist' parishes. Some such networks might have only those from within their order preach, teach, and preside. Others might be more open.
Initially, I thought this quite a cumbersome structure (the formalising of a Christian Community, a constitution, approval by the House of Bishops, etc.), but I respect that the members of the working group have some combined wisdom on this.
I told you so
Over a year ago I predicted that the core of the group's report was a new way forward because of the change to our constitution. I wrote:
To my mind, one of the most significant decisions made at the meeting of General Synod Te Hinota Whanui (GSTHW2016) of the Anglican Church in Aotearoa, New Zealand and Polynesia was the alteration to our Constitution which put one of the final nails into the coffin of our common prayer. An obvious consequence is also that, with the failure to move forward, this is now a clear pathway for local authorisation to bless committed same-sex relationships.…

I have, because of liturgical and theological principles, written repeatedly, lobbied, spoken, and voted against the alteration to our Constitution that has now come into effect. Now that it has come into effect, however, this allows for a far better way forward to bless committed same-sex couples than that proposed by the A Way Forward Report (the proposal before GSTHW2016 which did not proceed).

The constraints within which the A Way Forward group was working no longer apply. Until now, as I have indicated, authorising new services in addition to our formularies required the "twice round" process. That is no longer the case.
Click here to read further about this.
Conclusion
My first conclusion is that Recommendation (4) appears completely unnecessary.
With the group understanding that blessing a committed same-gender couple is not being in breach of the teachings of our Church, officiating at such a blessing does not appear to require the bishop's authorisation as long as it fits within our formularies of A Form for Ordering the Eucharist, An Alternative Form for Ordering the Eucharist, or A Form for Ordering A Service of the Word . To be clear: if blessing a committed same-gender couple does not breach the teachings of our Church, then there is no reason for it to be done by an "authorised service" since it would already be allowed by our highly-flexible frameworks.
This conclusion of mine also bypasses the question I posed after Recommendation (5).
The report makes no mention of ordaining or licensing persons who are in committed same-gender relationship. I think this is a sore lack. Currently, people ordained or licensed are to be "chaste". That has been understood as limiting sexual activity, for those licensed, to within (heterosexual only) marriage. If, during the years foreseen in attempting to make the report's changes, this is not clarified to include blessed same-gender unions then a major point of these decades of energetic debating has still not been dealt with.
Finally, I reiterate, this having now occupied the church for about half a century, there currently are communities which happily bless committed same-gender couples, and bishops who happily ordain and license people in such relationships. It is high time that such practices be understood to be immune from our complaints procedures. The report indicates a willingness to move in the direction of formalising that.
Here is The Ven. Dr Peter Carrell's helpful response.
Clarifying Postscript
In previous posts on this site, I have used the correct term: "same-sex couples". In the report, the group has confused gender and sex (they are not the same). What they refer to as a "same gender" is actually "same sex". Here is a helpful introduction to the distinctions.
If you appreciated this post, do remember to like the liturgy facebook page, use the RSS feed, and sign up for a not-very-often email, …
Similar Posts: