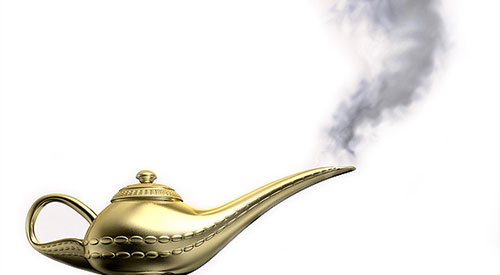 [Update 10 October 2014: Nelson Diocesan Synod is meeting (prayers for them) and I have just received the message that they rejected Statutes 711, 712, and 713. The lack of support for these three statutes now in all seven of NZ's dioceses not only once again highlights the need for our national church to take greater care in its actions, but my discussions with General Synod members emphasised that the processes at the meeting of GSTHW are not fulfilling their purposes. Our church's formal reporting is incorrect that these statutes "were confirmed and passed into law". Similarly with the point that this happened "after detailed consideration". Generally, there was no recollection at all of any discussion for the three readings reported in the minutes. I had several General Synod members claim my blog posts were incorrect, that this had not been at GSTHW at all, that these statutes were coming to diocesan synods not from GSTHW but from GSTHW Standing Committee, or that GSTHW this year had sent then to GSTHW Standing Committee not to the dioceses, etc.]
[Update 29 September 2014: Waikato Diocesan Synod met this weekend and also did not pass Statutes 711, 712, and 713.]
[Update 20 September 2014: Both the Wellington Diocesan Synod and the Waiapu Diocesan Synod met this weekend and both also did not pass Statutes 711, 712, and 713.]
[Update 15 September 2014: The Dunedin Diocesan Synod met this weekend and also did not pass Statutes 711, 712, and 713. ]
Recently, Bishop John Bluck challenged the NZ Anglican Church that in a lot of our worship we are asked to "wear Chloe's pink fluffy slippers rather than don anything resembling the armour of faith". Bishop John said:
In recent months I've been invited in liturgies to think of God as creeping around like an undercover cop, acting like a blatant burglar, hiding in the compost under pregnant forests, cavorting happily with whales.
I've been encouraged to confess grave global crimes and silly misdemeanours, driven by motives that I'd never thought of. And I've been offered communion with words I'm more accustomed to hearing in pop song lyrics.
I have often said that our church's rules allow more than any other church in the Anglican Communion would dream of. It is hard to know what we mean by "common prayer". Bishop John writes that he is "stunned by the freedom to write your own thing that has been claimed so quickly by so many. There is no appetite anywhere I can see to put the genie back in the bottle, canonically speaking."
I actually do see some attempts to get the genie back in the old bottle. But I also see new attempts to find a new container for the genie. Part of the irony of Bishop John's writing is that the genie was let out of the bottle on his watch.
A New Zealand Prayer Book He Karakia Mihinare o Aotearoa has A Form for Ordering the Eucharist. This allows for any responses, prayers, etc that you can source wherever you like, or you can make all this up yourself. It includes a framework for a eucharistic prayer so you can produce your own prayer with some set paragraphs. The Episcopal Church's Book of Common Prayer has a similar outline. Both outlines were written to be used for special services, not "for use at the principal Sunday or weekly celebration of the Holy Eucharist" (TEC's BCP page 400).
But in 1998, in NZ, the following limiting rubric was removed: "It is intended for particular occasions and not for the regular Sunday Celebration of the Eucharist." Since that time, you can use this form for any occasion – including the regular Sunday morning parish eucharist. From that time no particular responses, prayers, or any other particular texts were required for our regular worship. There was no longer even a collection of texts from which it was expected that a choice would be made. The genie was out of the bottle. The removal of the rubric was sponsored by the six-member Liturgical Commission on which Bishop John served.
Then, because that was not yet broad and flexible enough(?!), General Synod Te Hinota Whanui (GSTHW) passed the formulary (agreed doctrine or practice) An Alternative Form for Ordering the Eucharist. From the start this formulary, again brought by the Liturgical Commission, had no restrictions on its use. It allows us to use any eucharistic prayer authorised anywhere in the Anglican Communion. That includes the TEC (and any other) eucharistic prayer frameworks, as well. If you do not like any of the myriad eucharistic prayers from the Anglican Communion, there are at least three frameworks with which you can write your own.
Then there is A Form for Ordering A Service of the Word, not to mention the confused and confusing Worship Template which Bishop John also mentions. But when that Worship Template first arrived at GSTHW from the Liturgical Commission by a motion which he seconded, it did not have the rider that he quotes, that its purpose was to "make better use of prayer book services" and their "specific instructions". That was added four years later by the Judicial Commission.
Diocesan Synods debate the Genie
With one eye on the church's court cases after the Canterbury/Christchurch earthquakes, and another eye on court cases in TEC, it makes total sense that there is a checking of the legal framework of our church with the possibility that GSTHW's Motion 30 may have legs.
With the realisation that some ways of authorising services (specifically Title G Canon XIV and SLR3) are "inconsistent with the the 1928 Act and lack of fundamental authorisation", our Liturgical Commission asked our church's legal experts, "How do we make these legal?" The result is Statute 711.
BUT THAT WAS THE WRONG QUESTION!
The right question is: now that we realise that Title G Canon XIV and SLR3 are illegal, do we need them and why?
And my answer is: I cannot think of a service that is not covered by A Form for Ordering the Eucharist, An Alternative Form for Ordering the Eucharist, and A Form for Ordering a Service of the Word. I can find no one, but no one, who can explain why yet more is needed. Can you?!
The Christchurch Diocesan Synod debated Statute 711 and, not knowing quite what to make of it, has left it on the table. The Auckland Diocesan Synod similarly did not pass it at their recent meeting. If your diocesan synod is meeting – don't pass it until you are clear what you are passing. And if you are clear what you are passing, please share that with us in the comments.
Other liturgical statutes
Statute 712 is the result of someone once at a Eucharist, putting the baptism rite between the Epistle and the Gospel reading. It introduces a concept, "the proclamation of the Word" which can be confusingly implemented, putting baptism at the start of the service as an entrance rite – as even a cathedral used to do. The response to that suggestion was that clergy should be trained not to do that. But remember that clergy should have been trained not to put the baptism rite between the Epistle and the Gospel… This statute also does not fix bigger issues in the baptism rite. Christchurch Diocesan Synod passed this statute but is sending a letter explaining that further work is needed. The Auckland diocesan synod did not pass this statute.
The mention, above, of clergy training, is particularly significant – the genie being let out of the canonical bottle happened at the same time as the dwindling study, training, and formation in worship leadership and liturgy of our clergy. We are in a perfect storm – only with the arrival of Motion 30 are words such as "Prayer Book", "Empowering Act", and "common prayer" being used by people who, relatively recently, would not have used such terms. The motivation and context now, however, is rarely about improving our worship.
Statute 713 is also being held over in Christchurch and it also has not been passed at the meeting of the Auckland diocesan synod. It is the sort of debate that many people think keeps liturgists awake at night: is "of" or "in" or "after" Epiphany?! So it is very hard for anyone with a liturgical interest to speak to without reinforcing that liturgy is about straining gnats. Thankfully, this statute too, is being left for further reflection for next year. Just briefly, NZ Anglicanism has a penchant for not following the rest of Christianity. That's possibly fine IF you have someone thinking everything through here carefully. If you don't have that – follow others who have thought things through. NZ is unique – we start our Ordinary Time after the Candlemass, the Feast of the Presentation. So then you would think, wouldn't you, that our first Sunday in our Ordinary Time (the first Sunday after Candlemass/Presentation) would be called (following Statute 713) "The First Sunday in Ordinary Time". Well you would be wrong. We in NZ call our first Sunday in Ordinary Time "The Fifth Sunday in Ordinary Time"! I am seriously not making this up! You know that I couldn't make stuff like this up! Only NZ Anglicanism would design a church year which doesn't have a "Second" or "Third Sunday in Ordinary Time", but starts counting with the numeral 5!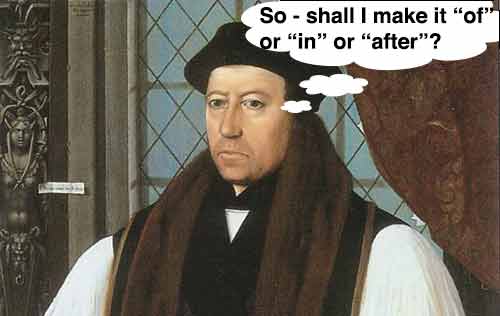 At the Christchurch synod we spent a lot of time discussing Motion 30, and hearing about the hopes of diocesan leadership. We were informed of the serious financial difficulties in our diocese. We narrowly passed that we encourage diocesan divesting from funds primarily investing in fossil fuels. A motion passed encouraging adult baptism. I had amended the motion to include encouraging ministry units "planning new church buildings or renewing their worship space to seriously consider having a highly-visible font in which it is clearly possible to baptise by "immersion by immersion in the water, or by pouring water on the candidate".
A further report on the Christchurch synod can be found at Peter Carrell's site.
Similar Posts: