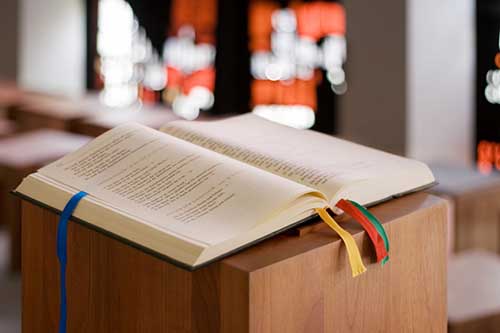 It is still a good time to make (and keep) a resolution.
A twitter discussion recently about strategies for reading through the scriptures, routines involved when reading, and particular structures to reading, led me back to an approach I promoted 8 years ago.
My own focus is through the Daily Eucharistic Readings (also available through the Online Chapel on this site).
There is a three-year approach which links to the Christian Sunday three-year lectionary and also to the Jewish Sabbath reading. The daily reading is online here (for some of us, early after the dateline, it is a day behind).
The physical book is here:
The Bible Through the Seasons: A Three-Year Journey with the Bible by Nicholas Connolly.
What approach do you find helpful? Please put your ideas, disciplines, suggestions in the comments… How do you read the Bible?
To be continued tomorrow…
If you appreciated this post, consider liking the liturgy facebook page, using the RSS feed, and/or signing up for a not-very-often email, …
Similar Posts: