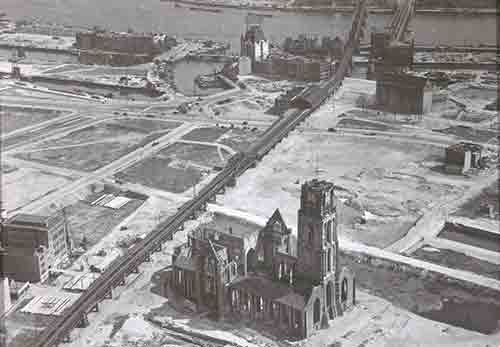 I was born in Rotterdam – after its heart had been destroyed in the Second World War (see image above). You can see the ruins of the medieval St. Lawrence Church.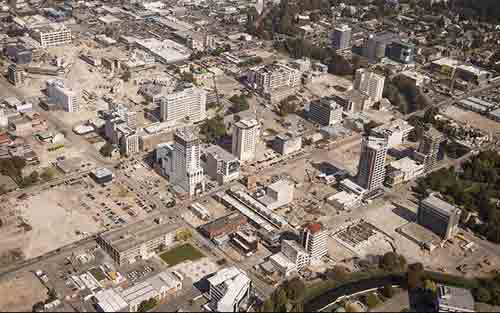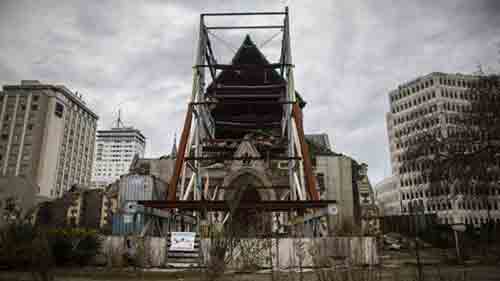 I have spent most of my life in Christchurch. It's heart was destroyed in the Quakes beginning in 2010.
Rather than reinstate the medieval St. Lawrence Church, the church community planned to build a new, fit-for-purpose space. Here is a model of what was planned: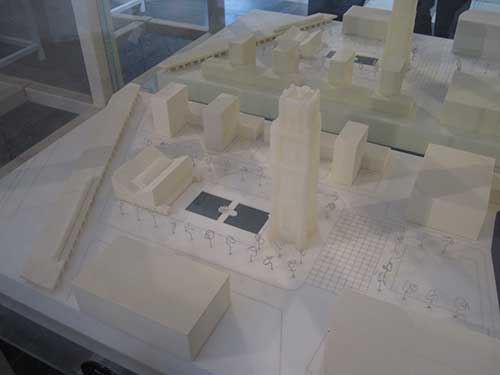 In Christchurch, this was a plan for a new cathedral: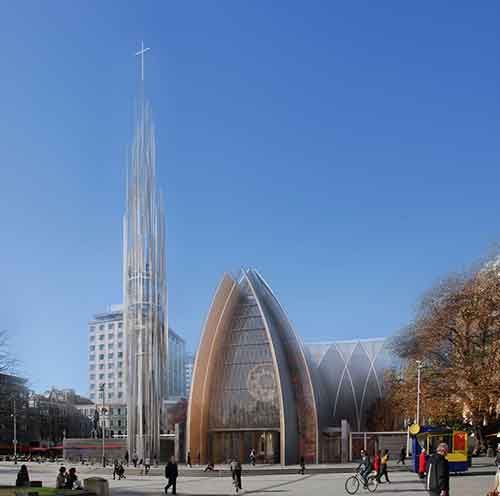 At first there were calls to demolish the [St. Lawrence Church in Rotterdam], but that was stopped by Queen Wilhelmina of the Netherlands. The provisional National Monuments Commission had both supporters and opponents of restoration. In particular, committee member and architect J.J.P. Oud opposed rebuilding in 1950 and presented an alternative plan which would preserve only the tower. Next to the memorial a new, smaller church would be built. This alternative plan was rejected, particularly because restoration of the Laurenskerk was viewed as a symbol of the resilience of Rotterdam's community. In 1952, Queen Juliana of the Netherlands laid the foundation stone for the restoration, which was completed in 1968.
The story, in Christchurch, has many similarities, including reinstatement of the ChristChurch Cathedral as a "symbol of resilience" and the partnership with secular authorities.
Rotterdam is one of the most modern cities in Europe.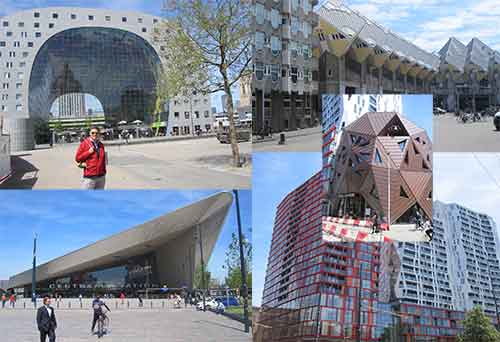 In relation to Christchurch, "New Zealand's oldest city is becoming New Zealand's newest city."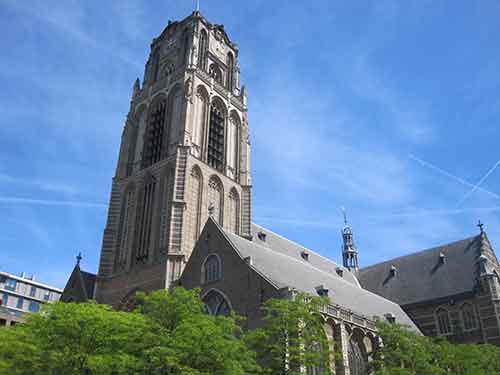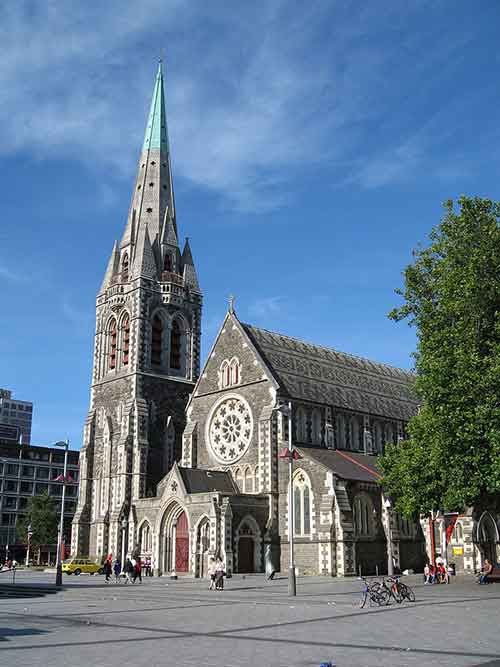 On Saturday, the decision was made to reinstate the ChristChurch Cathedral.
Early in the synod, I briefly ended up on the news.
If you appreciated this post, do remember to like the liturgy facebook page, use the RSS feed, and sign up for a not-very-often email, …
Sources of the images:
Post-War Rotterdam
Post-Quakes Christchurch
Post-Quakes Christchurch Cathedral
Planned Rotterdam Church and Tower: my photo
Planned New Christchurch Cathedral
Rotterdam Today: my photos
Laurenskerk Today: my photo
ChristChurch Cathedral 2006
Similar Posts: