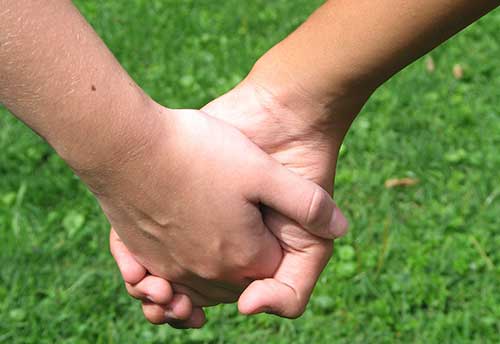 There is a strong tradition, especially within Anglicanism, that Lex orandi, lex credendi – the law of praying is the law of believing. Liturgical renewal is often inspired by the reversing of this adage – so that our beliefs change the way we pray.
In the previous part to this post, which, if you haven't read it, I suggest you read first here, I began to discuss the response by the Fellowship of Confessing Anglicans New Zealand (FCANZ) to the interim report from the Motion 29 Working Group which suggests a structure within our Church which would "safeguard both theological convictions concerning the blessing of same gender relationships".
The FCANZ response holds that a cleft between teaching and practice would be opened. And that this is not allowed by our Constitution. One commenter, to my previous post on this, argues there is no such cleft – we bless lots of things and people – just as long as no identification is made with marriage.
I, in my post, took a different approach (which I also presented at our diocesan synod) that we already cleave practice and official teaching in marrying divorcees. Our formal teaching is that marriage is lifelong; the lower-level (easier to change) Canon of Marriage allows clergy to marry (or not) someone who is divorced.
The regular response of those who follow the FCANZ-teaching-practice approach is, at this point, to switch from discussing Church teaching on marriage to debating whether there are allowable biblical exceptions of marrying a divorcee. That is a different debate. It is a different methodology.
Church teaching may be drawn from the Bible and be shot through with Biblical referencing, but Church teaching also provides a lens through which the Bible is interpreted.
Here is one example of how Church teaching works in relation to biblical interpretation: For something as important as the practice and meaning of baptism, one can find quite different biblical interpretations so that one can have Christians who do not baptise at all to those who limit it to a certain age and/or a certain way of using the water. Anglican Church teaching is quite clear – baptism is "either by immersion in the water, or by pouring water on the candidate".
Arguing from the Bible is one thing. Arguing from Church teaching is another. As with so many other things using the Bible alone, it is quite possible to argue from the Bible that marriage after divorce is possible. But that is not the logic of the approach being used by the FCANZ response. They are, for blessing committed same-sex couples, not arguing for or against this from the Bible. They are arguing from Church teaching. Similarly, following their approach consistently, they must support the point made in my Open Letter: either change the teaching of our Church in relation to marriage and divorce or rescind the practice which is inconsistent with it.
In discussions with those who support the FCANZ argument, once they are on the track of their own logic, they can see that it is applicable in other contexts. For example – our NZ Anglican teaching is clear on baptism of children – we are not making promises on behalf of the child, we are making declarations and promises about ourselves. And that includes not living in sin – renouncing our sinful lifestyle. Now, again, the teaching of our Church is clear: unmarried couples having sex is a sin. One person, holding to the FCANZ argument, was clear that he had never baptised the child of an unmarried couple. Another turned it into a joke – his preaching was so converting that he was sure that they went from the service repentant and never had unmarried sex again! Generally (with these two exceptions!) this is yet another example where pastoral practice is not 100% consistent with Church teaching.
I hope you are following the logic. It is not too different from that followed by Pope Francis. He is not changing doctrine, but he is advocating changing pastoral practice. This is most clearly expressed by
several dozen tradition-minded Roman Catholic theologians, priests and academics have formally accused Pope Francis of spreading heresy with his 2016 opening to divorced and civilly remarried Catholics.

In a 25-page letter delivered to Francis last month and provided Saturday to The Associated Press, the 62 signatories issued a "filial correction" to the pope — a measure they said hadn't been employed since the 14th century.
It seems that three options lie open to us:
1) Not have practice conform to doctrine – this is our current NZ Anglican situation with regards to divorce and remarriage; and the proposed way of moving forward for the blessing of committed same-sex couples.
2) Have practice conform to doctrine – and forbid the blessing of committed same-sex couples (to be consistent we would have to stop marrying divorcees – and good luck working through the pastoral consequences of explaining to those divorcees married over the last decades what the status of their relationship actually is – and what they may or may not do to avoid sin according to our Church teaching).
3) Alter doctrine to conform to practice and hoped-for practice
It is noticeable that those who speak most loudly against blessing committed same-sex couples and advocating for strong consistency in this case in our rules and the keeping of them are themselves often most visibly in breach of a number of pretty straight-forward, clear teachings and rules of our Church.
To be continued…
If you appreciated this post, do remember to like the liturgy facebook page, use the RSS feed, and sign up for a not-very-often email, …
Similar Posts: