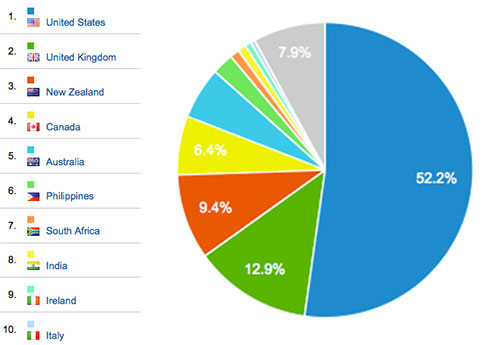 Please, can you just take a moment to click on the poll below the denomination that you identify with. Thanks!
There was an interesting conversation on this site earlier this week about how widespread this site is. On the image above you can get some idea of where people live who are part of the community around this website. But I have no idea what denominational background people who gather here have.
So it may be really interesting: please take a moment to click on the poll below and let us know what denomination you identify with. And do forgive me if I have omitted your favourite denomination; or lumped you in with a group you would never identify with. Sorry… There's always "other" 🙂
Thanks in anticipation. And looking forward to the results.
Similar Posts: