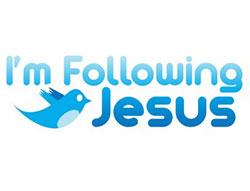 Recently @dizzley tweeted me that I was listed at churchleaders.com as one of the Top 100 Christian Leaders to Follow on Twitter.
The editorial team of the site used "a combination of metrics including Tweetgrader.com, our own personal algorithm and a little editorial energy. In general, the rating system we used took into account the number of followers, the power of followers and the number of updates—with a little common sense added in for good measure."
@Liturgy is ranked as number 21. I am the second non-American on the list. I am sure I don't need to do the reflecting for you about the type of people who appear on the list and whether or not the approach of this site fits into any of the types you discern.
Certainly this post is, once again, a challenge for Christian leaders to make use of social media. We may discuss whether or not twitter is an effective, efficacious platform for Christian mission and ministry, but my bottom line would be that it is incredibly quick and easy to use. 140 characters do not take a long time to write! [The effectiveness of twitter divided by the energy expended, Liturgy's copyright social media efficacy quotient, is going to be high]. So whatever your and/or your community's approach is to the internet/social media – I would suggest that twitter be part of your approach.
The typical parson's day in the past would have begun with Morning Prayer; the morning in the study; the afternoon out visiting concluding with Evening Prayer; the evening at meetings. Those days, for most clergy, have gone. Especially visiting. The visiting was an important part of making connections. When I was a parish priest I promised two things: quality services that connected, and I visited. The parish thrived.
The question whether we are leading quality worship services that connect, I will leave to one side in this post. What I will stress is that in this new and changing context, if you are not visiting, how are you making those connections now? [Most of us realise the if-we-build-a-church-building-they-will-come approach is mostly over]. Social media has to be part of the answer in most places in the third millennium.
If Jesus were in today's context he would be tweeting. He would have a great following and a creative, surprising approach to tweets. He would use twitter not just to proclaim but to engage and relate*.
Whether those who followed him would follow him – that's another question. But you and I who follow him can tweet as he would… We can use facebook, blogposts, pinterest,… as he would…
ps. *It was nice/revealing/other synonyms – in the discussion following the Christian leaders on twitter post, that I am seen as one of the people on the list who relates/engages.
Similar Posts: