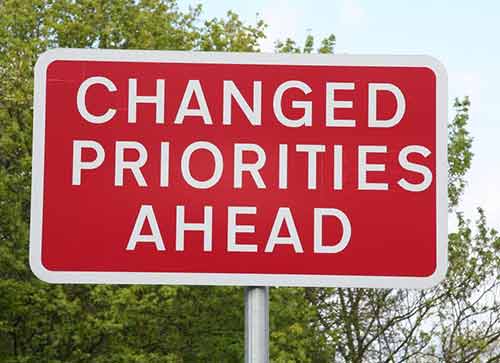 I am tidying my personal library, and I opened Michael Hocking's 1974 book, Handbook of Parish Work
. Starting for clergy, but not stopping there, he presents his "'Top Twenty' list I drew up to help deacons to sort out which things are of most importance and which things of lesser importance."
He has
Taking Services
Evangelism
Personal Prayer Life
Support for the Church Overseas
Personal Righteousness of Worshipping Members
Ecumenical Activities
Preaching and Teaching
Visiting the Sick and the Whole
Rest
Seeking and Training Leaders
Encouraging Vocations
Welfare Work
Desk Work
Christian Initiation
Christian Marriage
Committee Work Inside the Parish
Committee Work Outside the Parish
Church Fabric
Youth Work
Being Neighbourly with Nearby Anglican Churches
He goes on to write about the many meetings, synods, and conferences he gave this list, divided those present into groups to decide which they considered the three most important jobs and the three least important ones. Taking Services and Personal Prayer Life were normally in the top three. Committee Work Inside the Parish and Committee Work Outside the Parish were almost always in the bottom three. Visiting the Sick and the Whole was always well up and so was Preaching and Teaching. Desk Work was generally very low down the list.
How might the list have changed in these forty years? What might you add? What might you remove? What would be your top three? What would be your three least important?
If you have not done so already, I encourage you to "like" the liturgy facebook page.
Similar Posts: