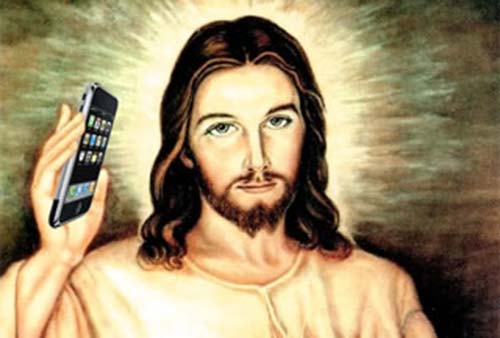 Durham University is, in September, starting an MA in digital theology.
The study will focus on two dimensions: (1) how Christians engage with the digital world; (2) theological reflections around the new(ish) digital reality.
The first focus has had a lot of engagement here on this website:
Church in a Facebook World
Using Facebook as your Website
I have regularly reflected on the slowness with which the church has seen the digital world as a place for mission, a sacred place, a resource for mission and ministry. Where are church leaders being trained and formed in today's technology?
The course will look at things like "can you have sacraments online?" – we began the discussion here 8 years ago: Can sacraments work in the virtual world?
We have treated this space as a community. There are people committed to praying for all those who visit here. And so forth.
The second focus of the MA course needs far more attention:
developing theology and ethical frameworks about such things as artificial intelligence
Ps. Here's a couple of recent good examples of church websites:
St Stephen's I haven't seen this use of a moving gif image so effectively – and everything is simple and easy to find.
Community of the Beatitudes They are clear what their goal is for this new site: 'In the spirit of the "new evangelisation" we hope to use this technology to spread the Gospel message, share about our charism, and generate contact with everyone willing to get to know us more.'
Both sites are mobile friendly which is highly important. The Beatitudes site has a simpler URL.
If you appreciated this post, do remember to like the liturgy facebook page, use the RSS feed, and sign up for a not-very-often email, …
Similar Posts: