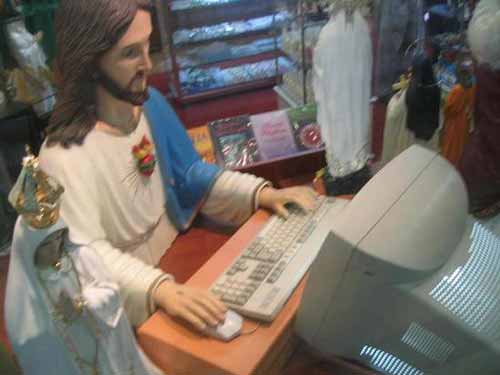 I recently watched a sermon on a video. The video has had over five thousand views. On the video, you see quite a small congregation in a largish church building. I got in touch with the preacher and asked how many were present. 65.
There is a parable in those numbers. If you want to reach large numbers with a message – today's means is the Internet.
The other side of the coin is that people get information differently now. Preaching developed in a pre-internet world. People can access teaching, a message, inspirational, life-changing ideas on YouTube, Facebook, through podcasts, and so on. Worship services need to rethink if the primary focus has been on the preaching – the almost-100-to-one ratio of my sermon-on-a-video story illustrates that.
I was recently in a church where the vicar said there were few to no younger people. I asked him what the church's facebook page was like. He said that there isn't one – that, he said, was not part of his skill set. My response was my usual one: get some teenagers together in the parish hall, give them pizza and soft drinks and ask them to set up the parish social media.
The largest number of views I have had for any post was over 7 million. It was on a facebook page.
Add your stories…
If you appreciated this post, do remember to like the liturgy facebook page, use the RSS feed, and sign up for a not-very-often email, …
Similar Posts: