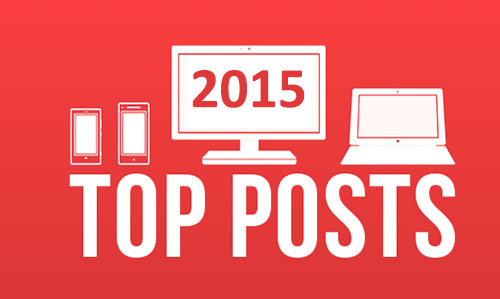 Top most-read 2015 blog posts
Other bloggers have encouraged me to list the top 10 most-read blog posts from 2015. Here they are from the 10th to the 1st – the most read:
10th Different models for understanding the Eucharist
9th Epiphany chalk house blessing although originally posted years ago, in its updated form is always popular.
8th The tradition of proclaiming Easter and the feast days early in the new year.
7th and 6th are both about mindfulness and the need for Christians to be more proactive about learning about and sharing our contemplative tradition: It's not Christian mindfulness and Christian Mindfulness
5th A reflection giving an example of how what we often hear preached is the exact opposite of what the Bible is actually saying
3rd Concern about the legality of incense and studies of its effect on us
2nd Pope Francis, his approach to liturgical rules
And (drum-roll) the most read blog post written in 2015 was…
1st the confused way of the CofE ordaining a woman a bishop
Thank you for reading the posts. Thank you for sharing the posts with others. Thank you for comments, encouragement, prayer.
Top most-read other blog posts
Some blog posts written in previous years were actually more popular than many of those in the above list.
From 2014
The top blog post being read this year was in fact published in 2014: the history of the much-loved prayer, "Lord, it is night". The second most read post this year was also in fact published last year: The Greeting Flowchart
From 2012
Saint Paul says shit
From 2010
The House Blessing using chalk for Epiphany
Top most-read 2015 liturgy resources
Pages of resources are often more used than blog posts. Here are the top pages referred to in 2015:
10th Church Year resources
9th Daily Prayer online resources
8th The Easter Vigil
7th The online chapel
6th a chapter from my free, online book Celebrating Eucharist: The Prayers of the People
5th Ash Wednesday
4th My free, online book Celebrating Eucharist, available in different formats
3rd Good Friday
2nd Worship resources
1st The Liturgy Homepage
*****
Whether you regard the Christmas Season as concluding on Christmas Day, Epiphany, the Baptism of the Lord, Candlemas, the Sunday following Candlemas, or are Orthodox, or Armenian, and celebrate the Incarnation on another day and see the season differently… in the Southern Hemisphere, and certainly in Aotearoa-New Zealand, this is our go-slow time…
If you appreciated this post, do remember to like the liturgy facebook page, use the RSS feed, and signing up for a not-very-often email, …
Similar Posts: