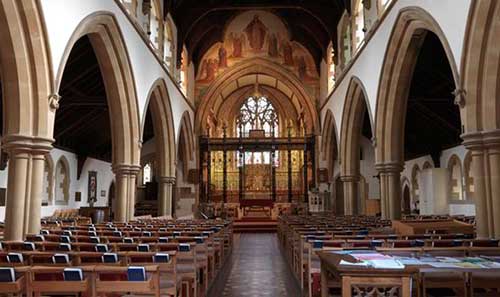 Over twelve thousand people engaged with the post Millennials Are OVER Church. [Incidentally, far more did so on facebook than on the blog – which is itself worth further reflection].
The number one reaction to the post was: it is not just millennials who are over church. [The carping versions of that point would have criticised an article which praised plums as a lovely fruit by saying, "why are you forgetting about bananas – they are lovely fruit too?"!]
Yes, I agree with this first reaction: older people are leaving church and attending less frequently also.
The second reaction was disagreement with my post's points. Older people said they would get millennials to argue against my points. The millennials never once complied to do so. Or older people said they knew of younger people who didn't fit my generalisation. One person invited a pastor of a "successful large millennial church" to react. The reaction never came, but I managed to track down the church that was being talked about. This church has an attendance of seventy to eighty people, with the majority of those being millennials. This church sits in an area which has about 150,000 millennials.
So it's very much the exception proving the rule.
And I also talked with a millennial who goes to this particular church, and I asked what makes it attractive to millennials? There was no hesitation – it was this church's outward-looking, actual caring for people in real need. This was a primary point I was making in my original post.
We can and need to learn from the exceptions.
A repeated refrain in reaction to my post (including from older people in relation to themselves – not just to millennials) is that, in church, answers are being provided for questions that aren't being asked. While there's plenty of real needs, many churches seem to follow a paradigm of, rather than addressing those real, actual needs, trying to convince people of a need they aren't aware of and then fulfilling this new need.
People want to come away from each and every service with something to feel, something to think about, and some concrete action they can actually go out and do.
We've just had Christmas services, and clergy put up photos of full churches and successful services. That's great. Let's be honest with ourselves – how have the Christmas-attendance statistics varied over years (decades)? How are the numbers looking in a region (nationally)? What percentages went to church this Christmas (and how are those percentages trending)?
More significantly – like the seventy-strong church with a high number of millennials – what is it that makes Christmas services attractive?
*****
Postscript:
I have just been (re)reading Rev. Dr Jenny Dawson's Towards a Radical Political Theology of Baptism (online here). I was taken by the statistics and the graph of baptism numbers from 1997-2006 in the NZ Anglican dioceses: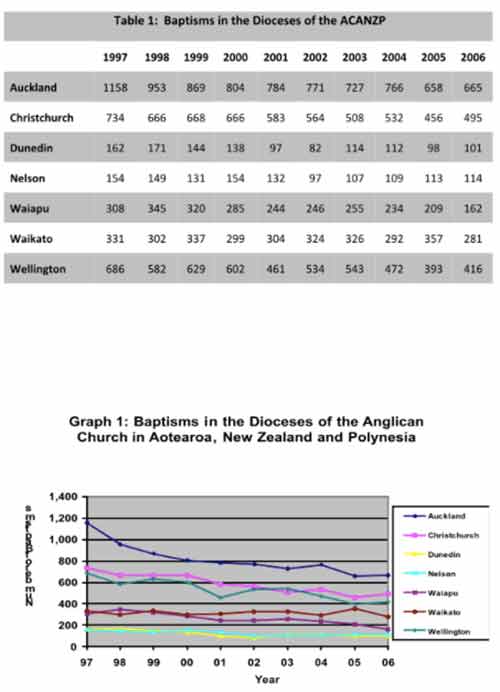 In the decade from 1997 to 2006, baptism numbers in our largest diocese halved. In most places they dropped by a third.
Our church keeps no national statistics. So, here, let me do this for you (with Jenny's help): In 1997 there were 3,533 baptisms in the NZ dioceses. In 2006, there were 2,234. That's a drop of 37% in a decade.
If my savings halved or dropped by about 40% (not even mentioning inflation – the equivalent of NZ's population growth in this story) in a decade – I would be gravely concerned. If the church's Trusts dropped in financial value by that much, I'm sure there would be grave concern! But tell me how widespread the drop in baptism numbers has even been noted?!
*****
Further Reading
Millennials Are OVER Church
End of the Anglican Church?
End of the Anglican Church (part 2)?
End of the Anglican Church (part 3)?
*****
Whether you regard the Christmas Season as concluding on Christmas Day, Epiphany, the Baptism of the Lord, Candlemas, the Sunday following Candlemas, or are Orthodox, or Armenian, and celebrate the Incarnation on another day and see the season differently… in the Southern Hemisphere, and certainly in Aotearoa-New Zealand, this is our go-slow time…
If you appreciated this post, do remember to like the liturgy facebook page, use the RSS feed, and signing up for a not-very-often email, …
Similar Posts: